Kitten Play Guide For Kittens And Owners To Get Started Or Inspired
By Massimo Jenkins – Aug 15, 2023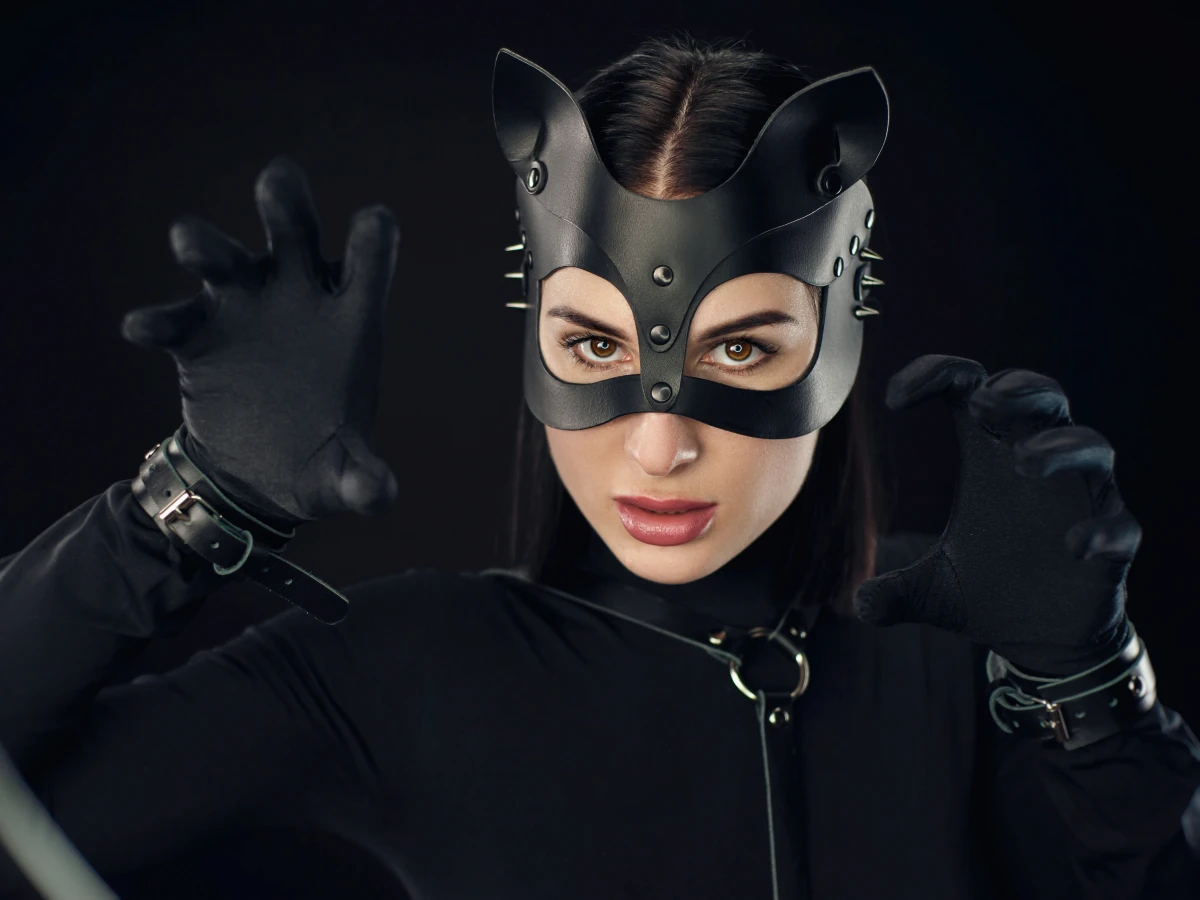 1) Definition Of Kitten Play
Kittenplay is considered a subcategory of BDSM and petplay. As with any kink that falls under the wing of BDSM, it doesn't always have to be sexual. Many kittens decide to incorporate kittenplay into their sex life, but every couple can make their own decision.
When played in a couple, one partner takes on the role of the submissive kitten, while the other partner takes on the role of Master/Mistress/Owner. And although there do exist dynamics where the kitten is the dominant this is pretty rare.
Kittens and Owners often engage in fun activities (more on these later) which often incorporate positions, games, punishments, and praises.
2) Why Is Kitten Play So Rewarding?
Many kittens do it to escape adult stress and problems. Kittenplay allows them to forget all these problems and stressors for a few hours. But needless to say, there are quite a few kittens who engage 24/7 in this dynamic.
Others love to dress up like kittens and feel adorable, childish, and playful. While kitten gear isn't a must, it can help get into kitten space (more on that later).
Especially in kitten play BDSM, giving up control can create a strong feeling of trust and safety between the kitten and the owner. The well-being of the kitten should be the owner's number one concern. Not without reason do many kittens enter kittenspace to cope with anxiety and negative body image.
3) How Does A Kitten Act During Kitten Play?
The obvious behaviors are meowing, purring, scratching, and biting.
When the kitten is not busy following their owner's orders or exercises she could be climbing furniture such as couches or sitting on their owner's lap during tv time. Some might rub their faces against their owner to scent mark them.
The question of whether the kitten can speak or only meow and nod their head is obviously up to both of you. I can only encourage trying out both and going with what feels more natural to both of you.
4) What Is Kitten Space And How Do You Get There?
Kittenspace is a mindset, a state, in which you feel closest to the kitten within you. Here a kitten feels safe, secure, and stressless.
But for many kittens, it's difficult to leave their stressful adult life and enter kitten space. To make this easier I recommend using a so-called "trigger". Triggers could be "putting on kitten gear", "playing with a certain toy" or "a certain command".
Establishing a trigger takes time, you must continuously use that trigger at the beginning of your kittenplay so that your brain associates that specific activity/command with entering kitten space.
5) Collaring In Kitten Play BDSM
In kitten play BDSM the concept of "collaring" is important to understand. It means that a kitten and an owner engage in a sub-dom relationship. To emphasize that the kitten belongs to their owner, the kitten often wears a collar around their neck. As in any healthy BDSM relationship participating partners must have a conversation about limits, pleasures, dislikes, and safewords. 
Limits: Talk about what activities your partner under no circumstances can do with you. 

Pleasures: Activities and stimulations that give you immense pleasure and joy.  

Dislikes: These are things that you are comfortable doing but don't really enjoy. (Different to limits)

Safeword: Pick a memorable safeword in case your boundaries are overstepped, you feel uncomfortable or unwell. 
6) Kitten Gear And Different Styles
As already mentioned kitten gear is absolutely not necessary to be a kitten. Yet I can only recommend incorporating it. Not only does it look incredibly cute but it will also help you to get into kitten space. 
Now, hold on, before you type "kitten gear" into that search bar, you should think about what kind of style you want to adopt. And although finding your own personal style is important it doesn't harm to get some inspiration. A great place to start could be Pinterest. 
Kittens with cute, innocent character traits (Persian/house kittens) often go for more fluff and white or pinkish colors. Brattier or dominant kittens (feral/wild kittens) often prefer to choose leather and black as their color. Nevertheless, it's important that you wear what you are comfortable with and that suits you in your opinion. 
Typical kitten gear: 
Collar (and leash)

Kitten ears

Tail

Paws

Cute body suits

Fluffy toys

Stuffed animals 

Bowl to eat from

Fluffy basket

Metal cage with fluff inside

Leather or fluffy handcuffs
7) Activities and Kitten Play Ideas
Activities are obviously the most fun part of this amazing kink. We hope you find some inspiration for your next kitten play. 
Grooming your kitten in the bathtub

Playing fetch with a toy or stuffie 

Cuddling with your kitten on the couch while watching tv 

Feeding your kitten (Consider using a bowl)

Having your kitten chase a laser light 

Trimming your kitten's nails

Putting your kitten to sleep (in a basket or cage)

Petting your kitten's hair or giving them a massage

Playing chase with the owner

Punishing your kitten for bratty behavior 

Bratty behavior could be: Purring excessively, scratching, breaking something, not listening, jumping, waking their owner at night 

Training your kitten (more on that later) 

Punishing your kitten (more on that later) 
8) Kitten Play Training Guide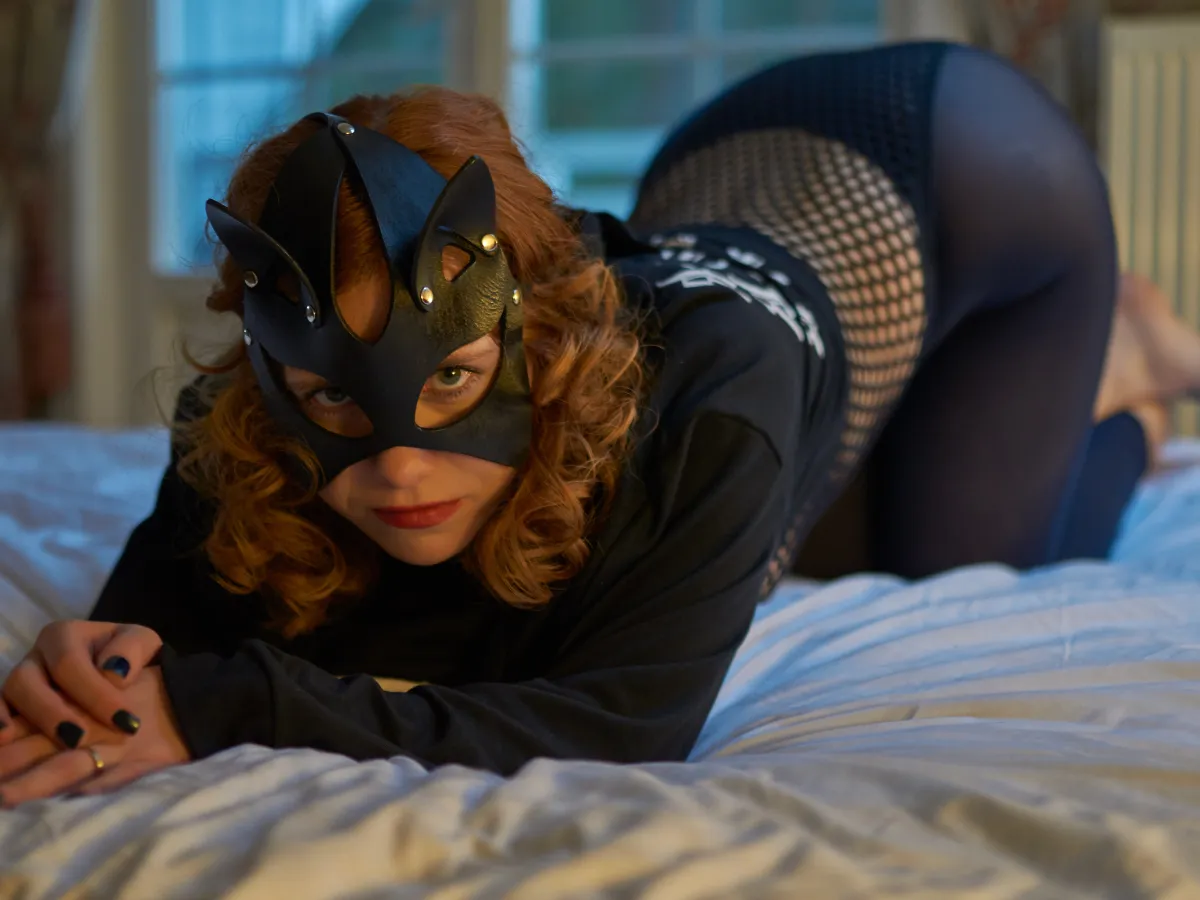 Many kittens love incorporating training into their kitten play. They not only get a lot of opportunities to act like kittens but also to get punished and praised. 
When the owner tells their kitten a certain command the kitten must perform the task associated with that command. If the owner feels like the task has been performed without mistakes he praises his kitten. In case of a mistake, he punishes her. (examples come later)
Command 1) 
Owner says: "sit pretty" 

Kitten must do the following position: Sit upright; Legs folded under; Knees slightly apart; Chest out; Paws (hands) between your knees touching the ground 
Command 2) 
Owner says "ears down" 

Kitten must do the following position: Sit upright; Legs folded under; Knees slightly apart; Paws (hands) between your knees touching the ground, Head lowered to the ground 
Command 3) 
Owner says: "tail up"

Kitten must do the following position: knees are shoulder width apart touching the floor; Butt and tail are high up in the air; The face to the floor with the nose touching the ground; The hands are stretched out above the head with the forearms and paws touching the ground
Command 4) 
Owner says: "paws up"

Kitten must do the following position: Sit upright, Your legs folded under, Knees slightly apart, Chest out, The hands bent up and your fingers curled inwards
Command 5) 
Owner says "belly up"

Kitten must do the following position: Lie flat on your back with your paws up (arms bend and fingers curled inwards); Legs at a 90-degree angle with your feet not touching the ground
Command 6) 
Owner throws a toy and says "hunt" 

Kitten must do the following: Be in a low position and all four paws; Sneak or crawl towards your toy or stuffie; Pick it up and return to your owner. 
Command 7) 
Owner points at the couch for example and says "climb" 

Kitten must do the following: Crawl onto the couch and "sit pretty" 
Command 8) 
Owner says "leash" 

For this command, the kitten must be wearing a collar with a ring at the back

Kitten must do the following: Crawl to the owner; Get into the position "ears down" (command 2) with their back facing the owner; 

Now the owner can attach a leash to the kitten's collar
9) Punishments For Kitten Play
Especially in kitten play BDSM, punishments are a vital part. Not only are they a lot of fun, but they create a strong bond between kitten and owner, due to the required trust involved. Since some kittens enjoy being punished, they tend to be brattier and make more mistakes during training. 
How kinky your punishments ought to be, is as always up to you. Discuss them before your scene to ensure consent and comfort. 
Verbal punishments such as "bad kitten" / "no" should be used when doing something bratty or wrong the first time. To punish repeated misbehavior you can take inspiration from the list below. 
Always make sure your kitten understands why they are being punished. Do this by telling them exactly what they did wrong and then asking them whether they understood. Expect a nod or a "yes, master" as responds. If your kitten made a mistake during training for which you punished her, make her re-do the exercise until performed correctly. 
Verbal punishment such as "no" / "bad kitten" / "stop that" 

Spraying ice-cold water onto your kitten (do this the second they make the mistake)

Slapping your kitten on the butt (do this the second they make the mistake)

Tell your kitten to remain in a certain place and position (eg. sit pretty) of your choosing for 1-2 minutes

Take away their favorite toy or stuffy 

Washing them: hose them down with a showerhead or scrub your kitty in the bathtub. You can be rough on her butt and quads, but be careful with intimate parts and other sensitive body parts. If you both want something more uncomfortable, use cold water. 

Not petting them for a while

Putting them to sleep earlier

No treats for the rest of the day

Not allowing them to sit on your lap or furniture during TV time
Kinky – for kitten play BDSM: 
Flogging your kitten on the butt or thigh 

Locking them in a cage

Putting your kitten on a leash

Kitten wears a ball gag while having to perform "sit pretty" for 1-2 minutes

Rough sex 

Orgasm denial – edging your kitten to orgasm and stopping multiple times just before they reach it

Using bondage rope to restrain your kitten 
10) Rewards In Kitten Play
As much fun as punishments are, praises and rewards are at least equally as important. 
Verbal reassurance such as "Good kitten" / "Good job" / "That was perfect" / "Aren't you my favorite little kitten" 

Your kitten's favorite gummi bears, chocolate bars, popcorn, or fruits are perfect treats and rewards

Petting your kitten 

Cuddles 

Sleeping in the owner's bed

Kitten gets to choose the next activity 

New stuffie 

Kisses
11) Incorporating Kitten Play Into Sex
Many kittens decide to also incorporate kitten play into their sex life. Here are a couple of examples of how that might look like: 
Wearing an anal but plug with a kitten tail attached 

Wearing sexy kitten gear or lingerie 

Using a leash and a collar for steamy BDSM

Using sex as a reward for your kitten 

The kitten could be purring, scratching, or curling their fingers during sex

Use command 3 ("tail up") to switch to doggy 

Naked spanking, and flogging, as punishment
That concludes our extensive guide on kitten play. We hope we could answer common questions such as "What is a kitten in BDSM?", give you ideas for activities, punishments, rewards and help you incorporate this kink into your sex life.