111+ Ideas For Sexual Roleplay To Screw Each Other In Every Possible Way
By Mia Flores – Aug 09, 2023
1) How Do You Choose A Roleplay Scenario?
You and your partner each list the scenarios you find hot. Then, after you both have finished, compare them for matches.
"But how do I even come up with ideas?" you might ask.
Go through the following list of over 100 sexual roleplay ideas and see which ones appeal to you.

Think about characters from movies, series, or comics that turn you on.

What porn scenes or categories turn you on? Maybe you could turn that into a roleplay?

Was there a movie or book scene that left you horny and wanting sex?
You have no idea how to keep a straight face when your partner is wearing an alien costume? Or you might have trouble asking them if they are into sexual role play? Rest assured, we have dedicated this entire blog post to answering these questions.
But if need more guidance than that or are searching for a hot adventure to forget your stressful life, check out our sexual role play scripts. Each of them has 2 scenarios, with detailed instructions, costume recommendations, and much more.
3) Do You Need Costumes And Accessories?
Not really:
Even without costumes and accessories, your roleplay can be super hot. The below ideas for sexual roleplay include an extra section for roleplay that do not require costumes at all. Most of the other scenarios can be played with or without costumes.
Why you should consider costumes and accessories:
Trust me, a hot police officer costume or a sexy maid outfit will soooo turn on your partner.
Also, costumes will make it easier for you to feel like you are in the roleplay. They might stop you from giggling and thus help you go through with your line.
Even tiny accessories, such as a stethoscope, will add tremendously to your scenario.
Therefore most of the below sexual role playing ideas have some costume suggestions you could try.
Tip: Do not show your partner the actual costume until you start the scenario. This will add an extra surprise.

4) How Do You Create The Story?
For the perfect roleplay story, you should consider location, costumes, accessories, and dialogue. You certainly do not need to plan out every move and every word. But you should consider agreeing on a rough structure for your role play. 
Location: Where should your scene start? Will you move to a different room for sex? 
Costumes: What costumes will you wear?
Accessories: Do you need any accessories? 
Story: You definitely should think about the first sentence that will start the scenario. You can let the scene develop naturally from there. But, in case your improv-skills aren't fantastic, you might further ask yourself these questions. How will the play and power dynamic of the scene develop afterward? How will you transition to sex?
5) Example On How To Create A Story
You have chosen to play a "doctor and patient" scenario. You would now agree with your partner on location, costumes, accessories, and the rough story. 
Location: The scene will start and continue in our bedroom, where the patient lies. 
Costumes: The patient will be wearing sexy underwear and nothing else. While the doctor is wearing a sexy white doctor's costume. 
Accessories: The doctor will have a stethoscope, latex gloves, and lube 
Story: First sentence when the doctor comes into the room: "Ms., you called me to check on you. Are you experiencing any pain currently?"
The patient will then explain she has pain in the chest and vulva area and that the doctor needs to check that. The doctor will then inspect the breasts with the stethoscope and hands.
After the pain suddenly disappears, the patient asks the doctor to check her pain in the vulva area. This will initiate the sex, with the doctor fingering the patient with latex gloves and lube to determine where the pain is.
To transition to sex, the doctor could say something like: "I will need to further inspect that, Ms."
6) Note Before You Go Through The Following Sexual Role Playing Ideas
Every role play idea below includes scenarios, sentences, locations, costumes, and accessories. These are just examples. Be assured that there are endless other possible scenarios you could try.
The examples I give are described based on a heterosexual couple. But be assured that almost every roleplay can be adapted to your relationship and gender.
Not everybody wants to spend money on costumes or fancies whipping their partner. Therefore, the following ideas for sexual roleplay are categorized into: 
Hopefully, this will speed up finding your perfect role play scenario.
8) Category A: Classics And More
In this section of sexy roleplay ideas, you will find the classics like "boss and secretary," but also scenarios such as "a sex study," which do not fit into any other category.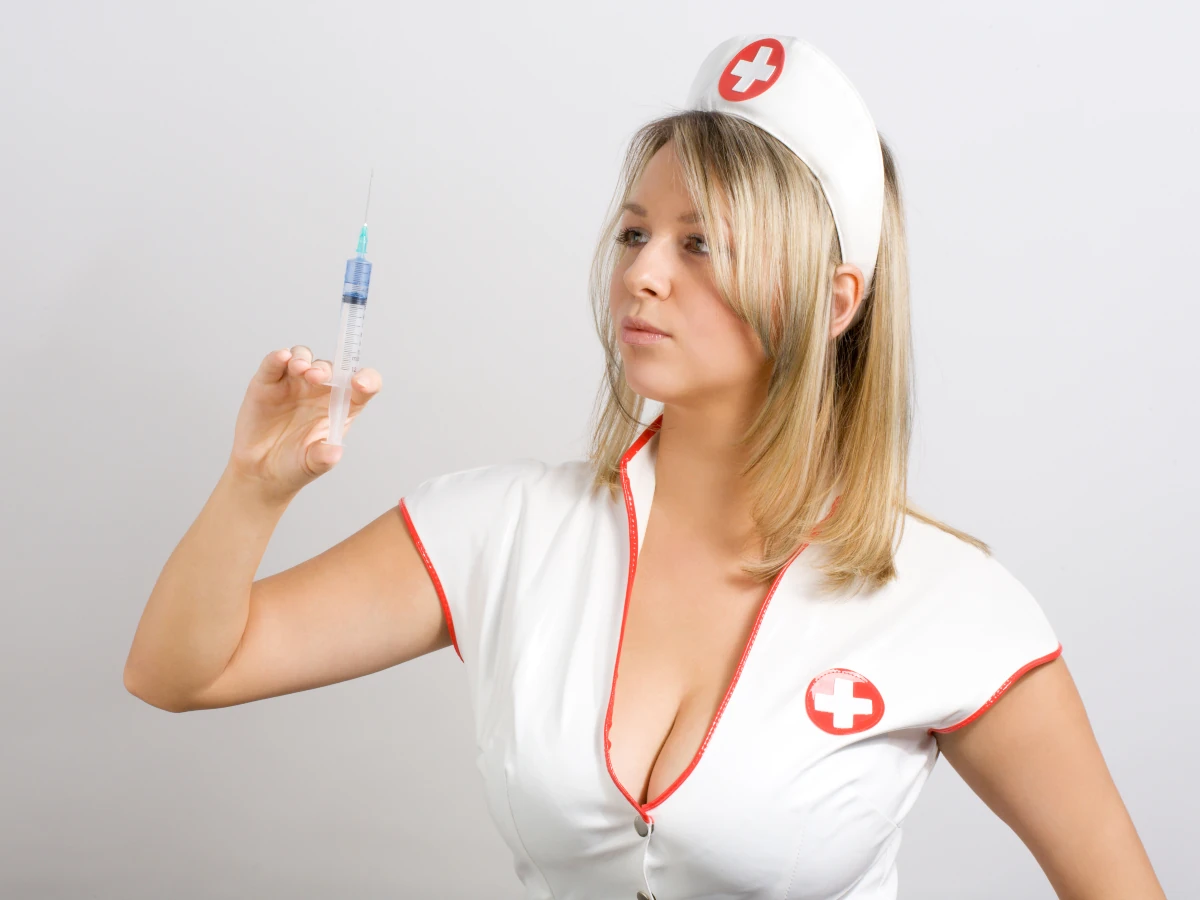 The chef teaches their student how to bake a cake. The student flirts with the chef by seductively eating fruits or taking flowery hands to touch the chef's butt, abs or face.
When the chef gives in they eat whipped cream and fruits from each other's bodies.
Wear this: Cook costume (cook), short apron (student) 
Accessories: Cake ingredients, whipped cream, fruits
After the escort knocks on the door, the client gives her an envelope with money. She disappears into the bathroom and comes out in stunning lingerie. Before they have sex she asks him what his turn-ons and fetishes are. 
Wear this: Suit (client), black mini dress & fancy lingerie & stockings (escort)
Accessories: Ropes, flogger, paddle or cane. 
Tip: Book a hotel room for even more authenticity. 
The patient explains that she is having trouble feeling pleasure and wants her Gynecologist to check if there are any medical issues.
To check her sensitivity he uses some loob to gently rub different areas all around her clit. He then inserts a finger to massage her G-spot … 
Wear this: Doctor's costume (doctor), skirt without any underwear (patient)
Accessories: Lube, latex gloves, stainless steel vaginal speculum
The queen demands her servant to bring her a refreshing drink and give her a foot massage before undressing her and carrying her to bed. She explains how sexually frustrated she is, not having had sex in ages. 
After asking her if there was anything he could do about it, she tells him to get on his knees and eat her out. He happily obliges. 
Wear this: Royal dress (queen), suit (butler)
A brave firefighter saves a young woman from a burning skyscraper before it collapses. He drives her home and carries her into the bathroom, where he cleans her with a soft sponge.
Then, he carries her to her bed and gently lays her down. When attempting to leave, she pulls him onto the bed and kisses him. 
Wear this: Firefighter costume (firefighter), office clothing (woman)
Accessories: Fake blood, sponge 
The landlord comes to collect the tenant's rent. Due to a busy college schedule the tenant cannot make rent and offers to pay through sex. 
Costume: Schoolgirl uniform (tenant), Suit or shirt & glasses (landlord)
Wear this: Wooden ruler, clipping board for the landlord
Tip: Use the wooden ruler to punish the tenant for not paying the rent
First, the doctor examines the patient's body from top to bottom, touching and rubbing every body part. The doctor explains that an expensive treatment is needed urgently. 
Unfortunately, the patient is unable to pay for the treatment and offers to pay through sex. 
Wear this: Lingerie or underwear & nothing else (patient), white doctor's outfit (male doctors), nurse outfit (female doctors)
Accessories: Stethoscope, latex gloves, lube, stainless steel vaginal speculum
The nurse comes to wash the patient. Because the patient is unable to move they are entirely controlled by the nurse. 
She helps him get into the bathtub and cleans him from top to bottom. Some areas might have to be cleaned orally 😉
Wear this: Nurse costume 
Accessories: Latex gloves, sponge 
The student returns their books to the library but discovers they must pay overdue charges. Unfortunately, the student is broke and offers oral sex under the desk as payment. 
Wear this: Tight office skirt & a shirt tucked in & glasses (female librarians), chino & shirt (male librarians), schoolgirl costume (student)
Accessories: Wooden ruler (for punishment)
Tennis player and court judge
The start tennis player arranges a secret meeting just hours before the match starts. They convince the court judge to have sex with them in exchange for an advantage during the match. 
Wear this: Tennis shorts & T-shirt (guys), tennis skirt & top (ladies) 
Playbunny and Hugh Heffner
Hugh Heffner invites a playbunny to one of his famous pool parties (go to a club or roof-top pool party instead). He shows her his mansion (do an apartment tour) and gifts her a lingerie set to try on. She instantly tries it on to impress him. 
Wear this: Heffner robe, lingerie set to gift 
The sexy librarian reads an erotic novel to their student they are having an affair with. When the student finds a specific scene hot, they suggest acting it out. 
Wear this: Tight office skirt & a shirt tucked in & glasses (female librarians), chino & shirt (male librarians), schoolgirl costume (student)
The house owner orders his maid to bring him ice cubes. When she returns she accidentally spills water on his pants. 
She helps take them off but then discovers that he is not wearing anything beneath. Turned on by this, she begins with oral to make up for her mistakes. 
Wear this: Dressed chic & no underwear (house owner), maid costume 
Accessories: Ice cubes, flogger (for punishment)
Tip: Use the ice cubes during sex
It's your big day, you are finally getting married, but the maid of honor is looking damn fine. 
She sneaks into your room to check on you and sees you fixing your tie. While helping you fix it she pulls you in close with the tie and makes out with you. 
Wear this: Suit (guys), white dress (ladies) 
The postman has falsely put your neighbor's mail into your box. When you ring your neighbor's door they invite you in for coffee. 
They tell you they'll be back in a minute and when they do, they are fully naked and ready to seduce you into sex. Apparently, they have been eying you for quite some time.
Before tying the knot the bride wants to have dirty and rough sex for one last time. She calls in her husband's best man and takes him in the bathroom for one last rough quickie. 
Wear this: Suit (guys), white wedding-like dress (ladies) 
After a victorious win, the athlete wants to thank their coach in a special way for their dedication and support during training camp. The athlete sneaks into their coach's office and seduces them. 
Wear this: Tennis shorts & T-shirt (male athlete), tennis skirt & top (female athlete), yoga pants and sweatshirt (female coach), tracksuit (male coach)
When the secretary enters her boss's office she senses his frustration and offers him a massage. While doing so, she asks him what the matter is. 
At first, he sighs, but then opens up about his marital problems and that he hasn't had sex in ages. Finally seeing a chance to get with her boss she relieves him from his sexual pressure. 
Wear this: Suit or shirt (boss), short skirt & tight top & high heels & lingerie or secretary costume (secretary)
The tutor gives the student tutoring classes in biology. They start by memorizing sexual anatomy terms, but the tutor soon gets frustrated due to the slow progress. 
To speed up the learning process, the tutor gets naked and gives their student a live anatomy lesson. 
Wear this: Schoolgirl costume (student)
Accessories: Sexual anatomy "fill in the blank" graphic
Pretend you have lost each other in the wild west. Months later, the cowgirl sees her cowboy standing in a saloon, drinking whiskey and flirting with another woman. 
She runs towards him, relieved to finally find him again but also angry he is talking to another woman. 
She slaps him before making out with him. The two start catching up on each other's adventures before going to a rented room for passionate sex. 
Wear this: Cowboy costume, cowgirl costume 
Accessories: Whiskey 
Cheerleader and football player
After a successful match, the head cheerleader tells the team captain to follow her into the locker room. She thinks he should get a reward for his outstanding performance. 
Before he knows, she is already undoing his pants. She might even give him a private cheerleading show.  
Wear this: Cheerleading costume, football player costume
Police officer and housewife
The police officer received a tip about a possible drug laboratory hidden in a family house. When he knocks on the door a very attractive opens the door and invites him in.
Due to an unusual smell, the officer sees himself forced to search the house. Afterward, he asks the housewife to take off her clothes so he can search her body. 
Wear this: Officer costume (police), comfy hoody & leggings & lingerie (housewife)
Accessories: Handcuffs
The sailor saves a helpless person in the middle of the ocean. He washes them in the bathtub of his private cabin and is astounded by their body. 
Forever thankful for saving their lives and intoxicated by the sailor's good looks, the saved person kisses the sailor and pulls him into the bathtub. 
Wear this: White sailor costume
Accessories: Romantic candles, soap, flower petals. 
The stripper and the customer
The customer enters the strip club (your living room) and watches the live show (strip show on your TV). After bringing her guest a beer, the stripper offers him a lapdance, which he accepts. 
While giving him a lapdance, he tucks money into her underwear and bra. When trying to touch her, the stripper slaps away his hand and tells him, "not here." But she finds him cute and takes him to a back room (bedroom). 
Wear this: Suit (customer), lingerie & tall high heels (stripper)
Accessories: Real cash or fake money
Male stripper and the birthday girl
The stripper knocks on the door, dressed in a sexy police or firefighter costume. He tells the birthday girl to sit down and gives her a lap dance. 
While dancing, he takes her hands and guides them over his chest muscles, abs, and crotch. He places her hands on this belt, signaling to undress her before passionately kissing her. 
Wear this: Cop or firefighter costume, short dress (birthday girl)
Accessories: Handcuffs, chair for the lapdance
The widowed billionaire finds a poor young guy on the street and decides to give him a clean bed and shower for a week. After cleaning up, they eat together and talk about their life paths. 
She tells him how her husband died many years ago and that she hasn't had a lover since. As an attempt to repay her, he decides to give her a good night. 
During sex, the poor could play the submissive, thankfully trying to fulfill every wish the billionaire has. 
Wear this: Starts in simple baggy clothes, showering dresses in fitting and attractive clothes (poor), elegant dress or suit (billionaire)
Accessories: Pre-order food to avoid making food in the middle of the scenario
Pilot and flight attendant
The pilot calls the flight attendant to speak to her. He tells her he was ordered to continue on a different route immediately after landing and will not see her again. 
Knowing there won't be time for goodbye sex after landing, they decide to do it in the air and join the mile-high club once and for all. 
Wear this: Pilot costume, flight attendant costume
A pimp is interviewing new sex workers for this brothel. He calls in the first candidate and they talk about what she likes and dislikes in bed. To examine her, he lets her take her clothes off and turn around. 
To her surprise, he explains that he must test her to make sure the clients would like her. She must treat him like a real customer and fulfill his every wish.
Wear this: Black suit & shirt & hair jelled back (pimp), lingerie & slutty short dress & high heels (sex worker)
Accessories: Measuring tape
The sexologist meets with his subject and explains to her that they will conduct a series of tests to better find out what women find pleasurable. While stimulating her, he repeatedly asks her what feels pleasurable to her. 
He massages her labia, clitoris, G-spot, nipples, thighs, and anal area with changing pressure and motion. He continues with vibrating sex toys on her clitoris but never lets her come. 
Frustrated by this constant change of stimulation and eager to have an orgasm, she tells him to just finally fuck her. 
Wear this: Scientist costume (sexologist), dress (subject)
Accessories: Latex gloves, lube
Tip: Use latex gloves when fingering her 
While fixing the car and sweating in the sun, the mechanic removes his T-shirt. His client secretly watches him repair her car and strip in the sun. 
After finishing up and test-starting the car, he calls her down to collect payment. Not expecting such a high price, she tells him she can't pay up but offers him to have her in the car or against the hood.
Wear this: Dirty jeans & white T-shirt & work gloves or a boilersuit (mechanic), short skirt (client)
Accessories: Car
The machine heavily beeps while a passenger goes through security check-in. One of the personnel pats down the passenger but sees the need for an in-depth check. 
Therefore, they ask the passenger to follow them to a secure room. The passenger is asked to strip naked for further examination. 
The passenger seductively strips naked while teasing the security personnel. The security personnel pats the passenger down and takes extra time to check specific areas 😉
Wear this: Suitcase & suit or tight dress (passenger), security guard costume (personnel)
Are there any hot movie scenes you would like to experience? Choose a scene, try to dress up as your characters, and reenact that scene together.
Example movies: Secretary, Fifty shades of grey, 365 days, After
Groupies are fans who try to have sex with their idols. Imagine one of you is a rock star, composing lyrics for your next hit song while your groupie is trying to seduce you into having sex. 
The rock star is sitting on their couch, drinking and trying to come up with lyrics while occasionally playing their guitar. Meanwhile, the groupie lays on their lap, provocatively bends over, or undresses themselves. 
Weart this: Rock star clothes, Slutty clothes & high heels (groupie)
Accessories: If you have an instrument, incorporate it 
The principal and student are having a secret affair. One day he receives an email from the headmaster asking to punish her for misbehavior. So he plans something special for their next secret after-school meeting. 
As always, they meet in his office with her dressed in her school uniform. He tells her about her misbehavior and that this time she would not only be receiving sex but also punishment.
Wear this: Schoolgirl or cheerleading costume (student), suit or shirt (principal)
Accessories: Flogger, paddle or cane. 
These romance roleplay ideas include romantic scenarios, bathtubs, and candles.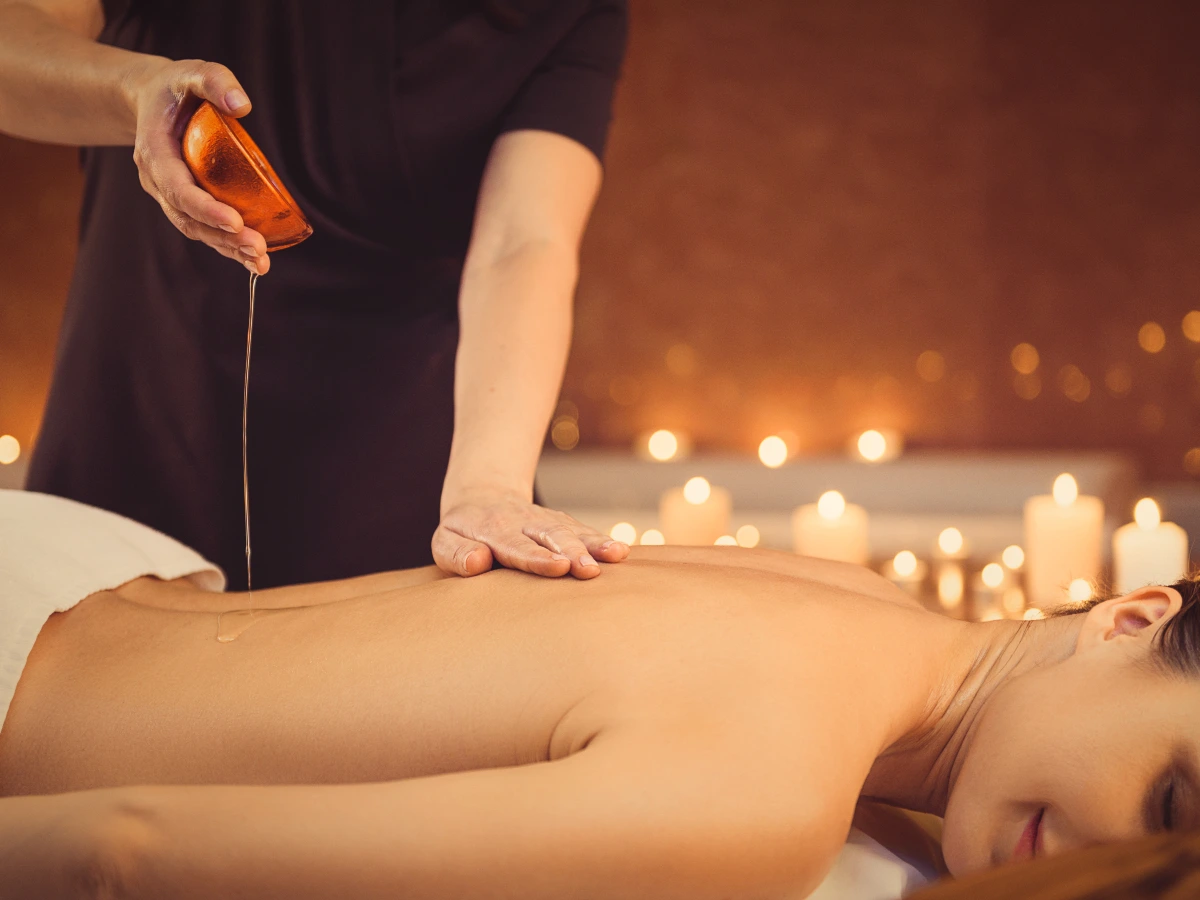 The client visits the aromatherapists in his office. He tells the client to relax on the couch while he prepares the bathtub. First, he lights different sent candles, dims the light, puts on relaxing music, and prepares the flower petals. 
After helping her into the bathtub, he lets her smell every sent candle individually and slowly drops the flowers on her body and into the water. He uses a soft sponge to wash her skin and massage her body. 
Turned on by the scenery, the client takes his hand and moves it close to her vulva, signaling him to massage her there. 
Accessories: Sent candles, flower petals, soft sponge
The soldier returns from a 6-month deployment. Having missed her boyfriend, the girlfriend puts on sexy lingerie to surprise him, knowing he hasn't had sex in months. 
Returning to their apartment, she quickly undresses in the bathroom and steps out in gorgeous lingerie. He does not even bother taking off his clothes and drags her into their bedroom. 
Wear this: Soldier costume, lingerie (girlfriend)
After a miraculous wedding, the young prince and princess return to their royal bedroom. There they have one last dance before undressing each other and completing the wedding tradition. 
The prince helps his princess get out of her dress and is stunned by her corset lingerie. Not being able to resist longer, they have romantic sex. 
Wear this: Prince costume, princess costumes & stockings
Imagine you are having sex for the first time. Go on a romantic date together before ending up at your place. Light some candles, play chill music and take a worm bath together. 
Explore each other's bodies as if it was the first time seeing them. Ask each other unlimited questions, take it really slow and make your foreplay last forever. Pretend like you have no clue what you are doing. 
Accessories: Candles, sent candles, bath bombs, flower petals
Pretend you have been best friends for ages. Partner 1 attempts to kiss the other just to be harshly rejected by them. Partner 2 will start an argument about them being best friends and not wanting to ruin that. 
Meanwhile, partner 1 could say something like: "I have seen the looks you secretly give me. Don't tell me we are just friends." After some back and forth, partner 2 acknowledges her own feelings and gives in.
The brave soldier was wounded in battle and found by a nearby living civilian. She helps him to her house and brings him into the bathroom. 
There she washes him from top to bottom, cleansing off the blood and cleaning his wounds with a soft sponge. After drying him off, she helps him to bed and joins him to warm up the blanket. They start kissing, and the romance begins.  
Wear this: Soldier costume, cute innocent dress (civilian)
Accessories: Fake blond (soldier)
Pretend being roommates that are having a secret fling. They fall asleep in different beds to avoid their other roommates uncovering their spicy and secretive romance. 
Then, after midnight, one of them sneaks quietly into the other bedroom and underneath their blanket. They have slow, passionate, and quiet sex, covering each other's mouths when making noises. 
Wear this: Sexy underwear
The knight comes limping home from a triumphant victory. His wife greets him with joy and helps him out of this armor. Then, she helps him into the bathtub to clean his wounds with a soft sponge. 
Being sex-deprived, he pulls her into the bathtub, still wearing her dress, and makes out with her. After oral, she helps him out of the tub and into bed, where the romance continues. 
Wear this: Knight costume, summer dress & lingerie (wife)
Accessories: Fake blood for your wife to wash off, candles, sponge
Tip: Knights did not have electricity, only use candles for more authenticity
Dress up and go to a restaurant. Back at home, deep talk while having a romantic drink and candles lit. While making out and during foreplay, imagine you just got married and love your partner more than anyone. 
Stick to slow and romantic sex while telling your partner how much you love them. 
Wear this: Fine suit (guys), elegant dress & white lingerie & stockings (ladies)
Accessories: Candles, massage oil
Choose a romantic Disney scene you loved watching and always envied taking part in. Dress up as the movie characters and watch the movie together. 
Then reenact that scene, but have it end with romantic sex. You might have to change the scene slightly to end up at sex, though. 
Example Disney movies: Snow White and her prince (kisses her to wake up) or Rapunzel and Eugene (Rapunzel saves Eugene)
Wear this: Disney movie costumes. 
Imagine you are at a sleepover with your friends. One partner falls asleep on the couch while the other one the bed. Both of you have other people sleeping next to you in this scenario. 
Agree on when you will sneak away and meet up in the bathroom. Have passionate sex while trying to be as quiet as possible.
Wear this: Pajamas or hoodies & sweatpants
Shhh, your parents could hear you
Pretend your parents or roommates are in the adjacent room. Maybe your parents or friends are actually there to visit you, even more realistic. Have quiet, slow, and passionate sex while telling each other to Shhsh or be silent. 
You might have to move your mattress to the floor to avoid that squeaking noise or cover yourself up with a blank to suppress the moaning. 
Wear this: Pajamas & sexy underwear
10) Category C: Dominance And Submission
The following sexy role play ideas include punishment scenarios, rope bondage, or whips.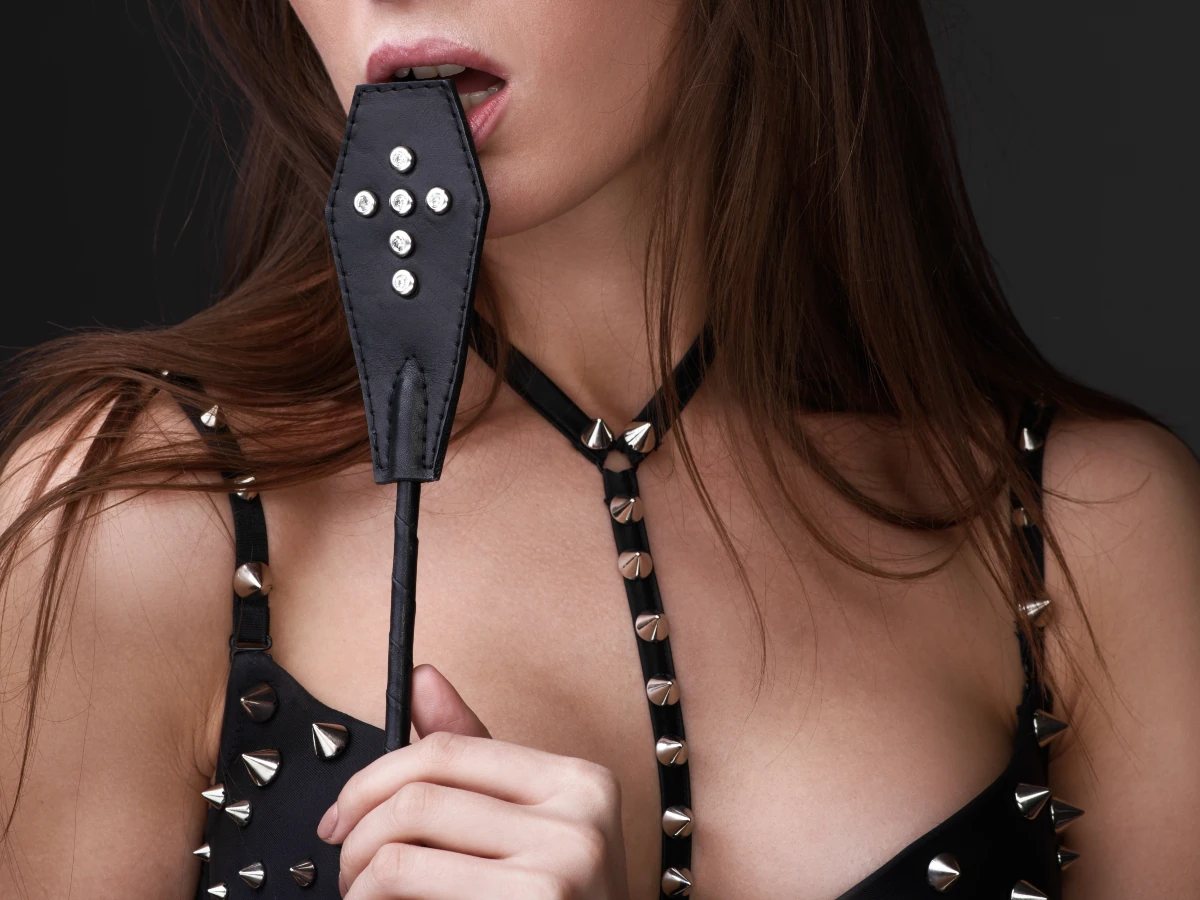 The doll owner carries their doll into their bed and dresses in lingerie and stockings, they might even apply makeup to their liking. 
During sex, the doll owner must position their doll for doggy, missionary, and other positions by themself. 
Wear this: Doll costume
Accessories: Makeup
Pirate and the navy sailor
The navy sailor has caught the pirate and intends to ship him home to stand trial and be hanged. The pirate offers gold for being set free, but the navy sailor declines the offer. 
Instead, he lets the pirate clean the deck (floor in your apartment) while being naked to humiliate him. He notices the pirate's flawless body and suggests having sex in exchange for freedom. 
Wear this: Sailor costume, pirate costume
Accessories: Wooden sword to punish the pirate's ass during sex, something to clean the floor
The police officer catches the thief trying to rob a house. While putting them into handcuffs he scans the thief's body with his hands to check for weapons. 
Not sure if he might have something beneath the body, the thief is asked to take off his clothes. Stunned by the body, the officer suggests a way out of the arrest. 
But to make sure the thief learned his lesson, the officer could punish them through BDSM. 
Wear this: Police officer uniform, black trousers & T-shirt & underwear (thief)
Accessories: Handcuffs, flogger, paddle or cane. 
The master gives their slave instructions and chores to do, such as giving you a foot massage or cleaning the kitchen. Give him a difficult task, such as solving the rubics cube, only to punish him for not accomplishing the task. 
Tell him what a bad slave he is and that he needs to be punished. Or demand him to give you oral or pleasure you in other ways. 
Wear this: Black shirt & tie & trousers (male doms), latex suit or lingerie & high heels (female dom), slave wears whatever the dom fancies
Accessories: Rope, flogger, paddle or cane. 
The nun confesses to the priest that she feels sexual lust and desires to dominate another man. At first, the priest is shocked and unsure how to deal with this. 
But then he reveals; that to teach her a lesson, he must sexually dominate and punish her. Eager for forgiveness, she obliges. 
Wear this: Nun costume, priest costume. 
Accessories: Flogger, paddle or cane. 
Soft-dominatrix and slave
The dominatrix demands her slave to get her clothes from the dryer and fold them. She humiliates him and tells him what a poor job he is doing. Then, to show her dominance, she lets him fold, unfold, and again fold clothes. 
After being satisfied with him folding her clothes, she wants him to fulfill her sexual needs. She demands him to eat her out and forbids him to come without permission.
Wear this: Latex suit or lingerie & high heels  (dominatrix), the dominatrix tells the slave how to dress
Accessories: Clean clothes to fold
One partner pretends to sleep while the other partner is having sex with them. Use their body for your own pleasure. Move their limp body parts to position them for missionary or prone bone. Dirty talk to them as if they were sleeping. 
Wear this: Naked or lingerie
DDLG (Daddy Dom & Little Girl) / MDLB (Mommy Dom & Little Boy)
In this scenario, the dom talks in a more baby voice with their Little while helping them get dressed and ready for bed. He might even help them brush their teeth before reading a bedtime story.
While reading, the little cuddles in their dom's lap and starts asking stupid questions about their sexual body parts and how sex works which leads to the dom showing her.
Wear this: Little girl or boy costume.

Accessories: Children's book to read
The kidnapper is demanding money from your parents but offers to let you go if you make them orgasm 5 times.
Accessories: Ropes to tie the victim up 
When one of your exes is blackmailing you with a past sex tape you invite them over to talk. They show it to you (either watch a sex tape you filmed together or porn) and are only willing to delete it if you sleep with them one more time. Scared that this might be leaked you give in. 
Accessories: Porn or sex tape 
11) Category D: Fantasy And Cosplay
The following fantasy roleplay ideas are great for movie, fantasy characters, and costume lovers. 
You meet up to negotiate a cease-fire between angels and demons. Scream at each other and tell the other person they are at fault, that the world might get out of balance. 
Approach each other and finally give in to your animalistic needs. Have angry hate sex while still telling each other how dangerous their behavior is for the world order. 
Wear this: Devil costume, angel costume
Accessories: Rope, in case one side dominates
The human is dying from a terrible accident. Not wanting to lose their soulmate, the vampire decides to bite (give a hickey) in order to save their partner's life. 
After awakening as a vampire, the transformed vampire cannot control their heightened senses and lust for their partner, leading to passionate sex. 
Wear this: Vampire costume
Accessories: Fake blood
1: One partner dresses up as a superhero and the other as a villain. Roleplay a fight with the winner dominating or controlling the loser. Make sure to incorporate your superpowers while playfully fighting. 
2: While one partner stays a mortal human, the other dresses up as a villain. The evil villain abuses the human as her toy, dominating them and using them for pleasure. 
Here are some examples you could roleplay: 
Male villains: Namor, Joker, Loki, Magneto, Killmonger 

Female villains: Poison Ivy, Lady Death, Scarlet Witch, Psylocke, 

Hela

See "Superheros" for superhero examples
Costume: Superhero and villain costumes. 
1: You both dress up as your favorite superheroes for sex. Because why do it with a mortal human being, right? To add some extra fun, try out your superpowers on each other.
2: One partner dresses up as a superhero while the other plays a normal human. Think about how that specific superhero could incorporate their powers into the roleplay.
For example, maybe batman saves an innocent woman, and she gives him a very special thank you. Or the black widow pins you down and ties her target to the bed to obey her in any possible way.
Here are some examples you could roleplay:
Male superheroes: Superman, Spiderman, Batman, Thor, Dick Grayson, Captain America, Black Panther, Deadpool

Female superheroes: Wonder Woman, Catwoman, Black Widow, Silk Spectre, Elektra, Power Girl, Starfire,

Batwoman
Costume: Superhero costumes
1: You could both dress up as your favorite fantasy characters for sex. Alternatively, have your partner dress up as your character crush.  
2: Think about how your chosen characters might interact with each other and play that out before having sex. To make things easier, find a movie- or comic scene you could adapt and roleplay. 
Here are some examples you could roleplay: 
Male: Finnick Odair, Jack Sparrow, Achilles

Female: Princess Leah, Daenerys Targaryen, Lara croft 
Costume: Sexy fantasy costumes
1: You could roleplay anime characters that are actually a couple in the comic/series. 
Couples examples: Sailor Moon & Tuxedo Mask; Julia & Spike; Usui & Misaki
2: Do you have a crush on any anime character? Ask your partner to dress up as them and let them fulfill your fantasy. 
Here are some examples: 
Male: Satoru Gojo, Tetsuro Kuroo, Kakashi Hatake, Ichigo Kurosaki 

Female: Esdeath, Ryuuko Matoi, Ino Yamanaka, Honey (Space Dandy) 
Wear this: Hot anime costumes
The Alien has landed on your planet to learn more about the human species. One possible way to play this scenario could be that he abducts a human to explore their anatomy and how they reproduce. 
Wear this: Alien costume or dragon costume
Accessories: Fantasy dildos such as Bad Dragon. 
The kitten wants to play while the owner has to work. The kitten purrs and scratches to get its owner's attention. Not being able to work like this, the owner decides to teach their kitten how to "do sit" on command. 
The kitten has difficulty learning the command. Instead, rolling around on the floor, clinging to their owner's leg, and wanting to be pet. The kitten starts scratching at its owner's pants to play that other pleasurable game they always enjoy. 
Wear this: Cat lingerie, cat socks
Accessories: Cat tail butt plug, cat collar
Imagine you are wild animals, perhaps a lion and a lioness. Lightly scratch, lick and smell each other before having sex. Growl at each other during sex rather than speaking.
Wear this: Lion costume or lioness lingerie
Here I have listed role play ideas that tap into age play. In age play, you take on a character with a different age than your actual one.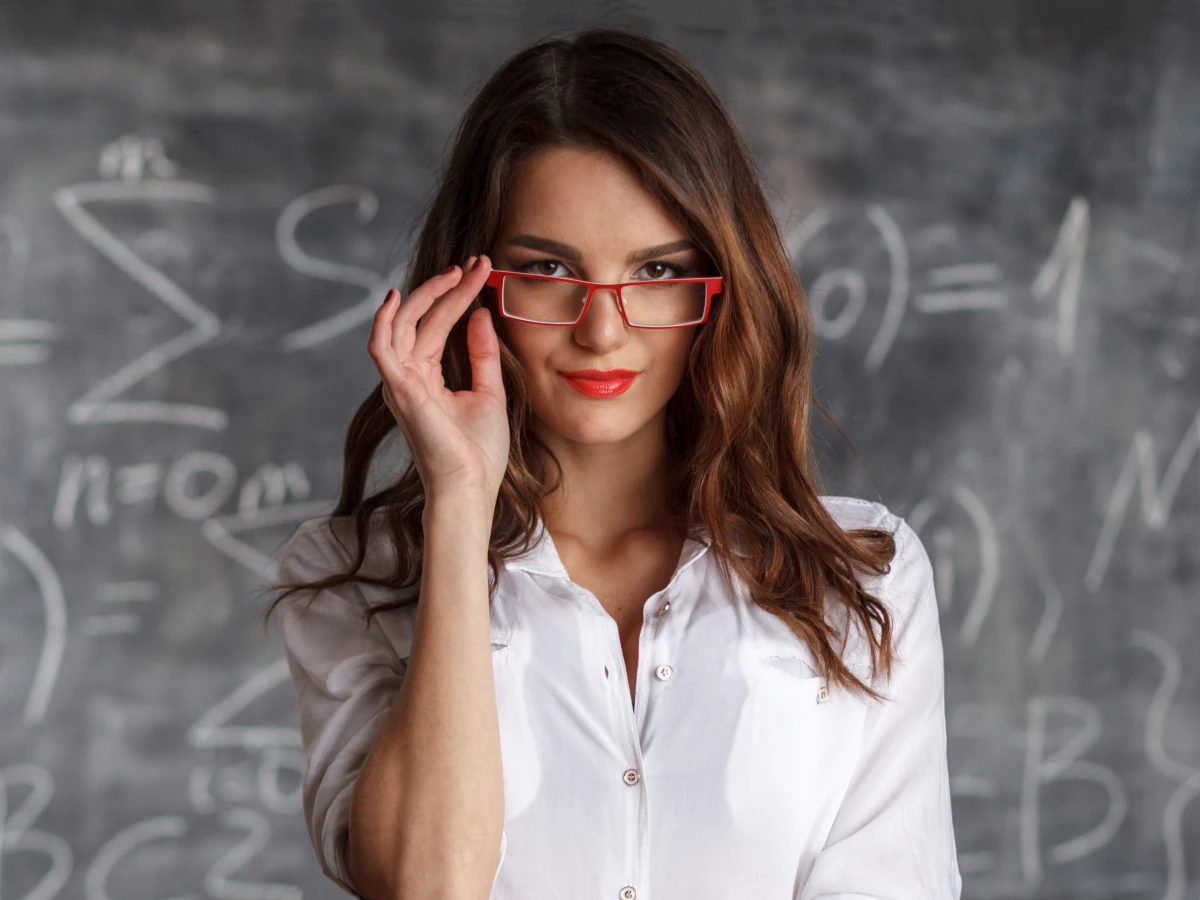 Scenario: You are about to propose to your girlfriend, but you need her parent's blessing to do so. But when you arrive at your mother-in-law's house she doesn't want to give you her blessing. 
She is concerned you cannot satisfy her daughter's sexual needs. You are shocked, but assure her that you genuinely can. 
But you haven't convinced her; she demands proof and wants to test you herself before giving you her blessing. 
Wear this: Innocent shirt or suit (son-in-law), tight dress (mother-in-law)
The professor and the student
The loud and disturbing student is called to the front after class. As a punishment, the professor assigns them 2 hours of after-school detention. But the student proposes a different kind of punishment. 
Wear this: Suit & tie & glasses (professor), schoolgirl uniform (student)
Accessories: Wooden ruler to punish
Step-sister and step-brother
The step-sister masturbates in her room when her step-brother enters. He is shocked and threatens her to tell mom and dad. 
In an attempt to hide this from their religious parents, she offers him a trade. He gets to have sex with her if he keeps his mouth shut. 
Wear this: Lingerie (step-sister) to seduce step-brother
After a long night out, the slut comes home to find her step-father waiting in the kitchen, upset about her being late and even more disgusted by her revealing dress. He threatens to ground her and involve her mother, but the slut is already on her knees begging for forgiveness and a different kind of punishment – BDSM. 
Wear this: Short dress or skirt & makeup & high heels (slut)
Accessories: Flogger, paddle or cane. 
The coach is helping the cheerleader improve her stretch when she asks him if she could be promoted to head cheerleader for the next performance. He tells her it is a hard no, but she does not give up. 
She seductively spreads her legs to a split and pulls up the skirt, proposing a trade – sex for a promotion. 
Wear this: Cheerleading outfit, tracksuit & cap (coach)
Accessories: Yoga mat 
The professor is in their office, packing to leave the university and drive home when one of his students rushes in. They want their D-grade changed and are willing to do anything for it. 
Wear this: Suit & tie & glasses (professor), schoolgirl uniform (student)
Your dad's best friend sends you this text "hey, are you down for some barbecue later?". You've had a crush on him forever so you gladly accept. 
From the minute you enter his house you try to seduce him into having sex with you. The partner playing the dad's best friend resists for some time until they give in. But don't forget about the barbeque.
The step-mom catches her step-son masturbating in his room, not knowing that she is already back from work. 
She makes a massive scene for breaking the "no masturbation" rule in her house and threatens to expose him at dinner. Desperately trying to prevent this, the step-son bribes her with sex.
Wear this: Tight dress & lingerie (step-mom)
The single father comes home early from a work event and finds the nanny masturbating in his bedroom. First speechless by this bizarre scenario, he fires her. 
She breaks down in tears, tells him she needs the job, and asks him if there is any other way to punish her. She begs him to lay her over his knee, punish her and then use her sexually to his liking.
Wear this: Work suit (single father), short skirt & tight top or schoolgirl uniform (nanny)
Babysitter and teenage son
In this age play, the babysitter looks after a teenage son, who regularly gets into trouble. While playing their favorite board game, he confesses to her that he is still a virgin and asks her for advice for his first time. 
She bets with him; if he wins the game, she will show him how to have sex. Turned on by the idea of taking his virginity, she loses on purpose. 
She takes off her clothes, introducing him to female anatomy before letting him eat her out while giving him feedback. 
Wear this: Schoolgirl outfit or casual clothes (babysitter), joggers & simple T-Shirt (teenage son)
Accessories: Board game you both enjoy playing. 
13) Category F: No Costumes Needed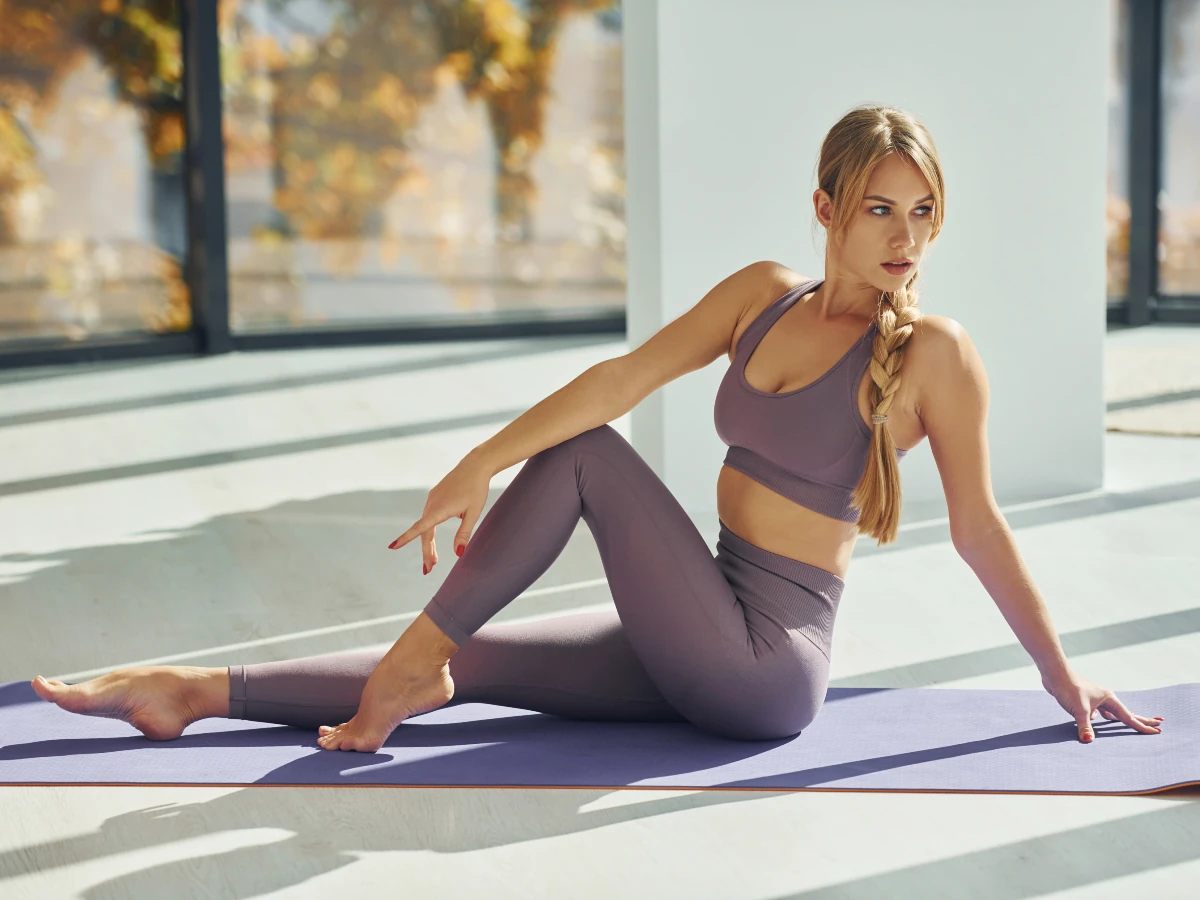 1: The massage therapist starts to massage his client with oil. Soon enough the client "accidentally" lets the towel drop on the floor and reveals himself. He might even tell the massage therapist to include specific areas in the massage. 
2: The massage therapist slowly moves the massage nearer and nearer to his dick or her vulva. The client might first protest due to a husband or wife at home but then gives in to the pleasure.
Wear this: nacked & towel around the hip (client)
Accessories: Use some sent candles and massage oil
The model lies naked and seductively on the sofa while the artist is painting or drawing them. When complete, let them see the results. 
Not satisfied and offended by the results, the model screams at the artist for taking their money and delivering inferior work, accusing the artist of just wanting to see them naked. The model demands the artist to as well get naked and make up to her.
Wear this: Boilersuit (artist), nude or lingerie (model)
Accessories: Canvas to draw on, painting set, body paint 
Tip: When the artist is naked paint on him while raging
Play poker together. The loser of every round has to take off one piece of clothing selected by the round winner. 
The winner determines every aspect of the sex, who gets oral, which positions they will do, and whether or not the loser may orgasm. 
Wear this: Dark suit & glasses (guys), elegant dress & lingerie (ladies)
Accessories: Poker game 
Have a fake argument you agreed upon beforehand. But in this scenario, one person is obviously in the wrong. 
For example, partner 1 accuses partner 2 of cheating. But partner 2 has clear evidence and shows partner 1 the videotape that proves they were still at work at the specific time. Partner 1 apologizes and wants to make up for their mistake through oral sex and a good spanking. 
Wear this: The partner in the wrong could change into lingerie to make up for their mistake.
Yoga instructor and client
The yoga instructor shows the client yoga and stretching exercises. Slowly the instructor gets more touchy with the client. While doing the exercises, the instructor touches the client's ass or other muscles she finds attractive. 
She might urge them to take off their trousers to make the exercises easier. During sex, she might even split on him while riding. 
Wear this: Sportswear & sneakers (guys), sports bra & yoga leggings (ladies)
Accessories: Yoga matt, whistle 
The lingerie and sex toy salesman
The salesman knocks on the door and is greeted by a housewife. He tells her he is selling lingerie and sex toys. Intrigued by his products she tries on a set and even lets him use the latest sex toy on her. 
But the toy makes her so horny that she feels the urge to undress the clueless salesman. 
Wear this: Suit (salesmen), lingerie (salesman brings with him)
Accessories: Vibrator
The shy employee asks for a raise. While the boss agrees, they expect a favor in return. The employee agrees to do anything but quickly realizes what their single boss wants from them, sex. 
Costume: Suit or shirt (boss), short skirt & tight top & high heels (employee)
The boss gets angry with their employee for not meeting deadlines and even screams at them in the office. Luckily she is his favorite and the boss is willing to overlook her mistakes after a proper punishment. 
First, he demands her to bend over the desk and pull up her skirt. Next, he touches her through her panties and makes her moan. Then punishes her for her mistakes. They start making out when he shoves everything off the office table to lie her down. 
Accessories: Flogger, paddle or cane. 
Meet up as strangers in a bar. One of you goes there early, and the other joins later. The one, second to enter, sits down at the bar and tells the barkeeper to send a drink over to partner 1. 
Approach her by introducing yourself as someone else. Think about new names, jobs, and background stories before doing the roleplay. Have a conversation at the bar as if it was your first date. 
Get more touchy as the date progresses, and then suggest leaving the bar. If you can, go to a hotel to make this feel even more like a one-night stand. 
Wear this: Tight mini dress (girl), jeans & white T & leather jacket (guys)
Pick each other up on the train and instantly start making out. People around you will be surprised it went so fast and easy.
The plumber is coming by for the second time. The housewife meets him at the door, only dressed in a towel. She leads him into the bathroom and bends over to show him the leak, revealing herself. While fixing the toilet, he observes the housewife eying him. 
After some time, she "accidentally" drops the towel in front of him and leaves him speechless. She asks him, "are you just going to look, or will you do something about this body. I did not break my toilet for you to just fix it and leave."
Wear this: Jeans & tight tank top (plumber)
When the delivery guy demands his payment the owner is unable to. Because this isn't the first time the delivery guy demands another payment. 
Wear this: Delivery guy uniform
Accessories: Instead of pizza, bring home sushi or cold food, so you can enjoy it together after sex.
The photographer was hired to shoot a model for an underwear brand. After showing the model the studio they strip naked and change into the agreed lingerie, unbothered by the stunned photographer. 
While the shooting goes on, the model tries on and poses for different lingerie sets. At some point, the model suggests taking nude photos and starts seducing the photographer into having sex with her. 
Wear this: Lingerie or underwear (model)
Accessories: If possible, try using a different camera than your phone to make the scene more realistic. Point some lights onto the wall for better lighting. 
Two porn stars meet to film an amateur movie. Set up cameras and lights to film yourself during sex. Have a camera film your bed and hold one in your hand to film up close. 
Before starting your scene, discuss what scenes you want to film and what the storyline will look like. Try on different outfits and have them rated by the other porn star. 
Wear this: Lingerie or underwear
Accessories: Cameras, lamp for better lighting
Bartender and a local drunk
The local drunk is the last person in the bar and tries to seduce the bartender. He offers to drive her home, but she is too drunk to remember her address. 
Him being the nice person he is, he closes the bar and carries her to his place, gently laying her on his couch and covering her up with his blanket. 
He lays in his own bed and quickly snoozes away but is soon awakened by surprise. The local drunk snuck into his bed, fully naked, running her hands all over him and trying to get him naked. 
Wear this: Slutty dress with high heels (local drunk)
Nude model and body painter
The nude model was hired to have abstract art (lines in different colors all over the naked body) drawn onto their naked body and then taken photos of. 
From the beginning, they have great chemistry, and while painting her nude body, the painter seductively touches her body. At some point, the body painter can't resist and starts giving them head. 
Accessories: Protective sheets, skin-friendly body paint – Make sure to not get any paint near your genitalia. 
Virgin and sex experienced
One partner plays a virgin who has no clue how sex works. The experienced one helps the virgin in any way, first explaining their body parts and then letting the virgin explore their body before introducing them to oral sex. 
Give them extra guidance during sex, for example how to put on a condom, where to apply the lube, or in which hole to put it. 
Wear this: Cute and innocent outfit (virgin), bad boy or slutty outfit (experienced partner)
Brothel visitor and prostitute
The visitor enters the brothel and has the prostitutes line up. He chooses the one he finds most attractive and lets her catwalk in front of him. 
They go to her bedroom and discuss his needs and price. After paying the agreed sum, they have sex with her fulfilling his wishes. 
Wear this: Jeans & simple T-shirt (client), lingerie & short skirt or a costume the client enjoys (prostitute)
Accessories: Cash or fake money to pay the prostitute
The talent scout is interviewing different candidates for a new movie. He asks them questions about past jobs, strengths, and weaknesses. 
When he turns down a candidate, they beg for the job and are prepared to do anything to get it. 
Wear this: Chic office wear (talent scout), short dress (candidate), ready to seduce
The taxi driver picks you up from a bar and drives you home. At the end of your ride, you see the taximeter and notice you won't be able to pay up. 
Desperate to get home, you offer to give them a quick head in the car as a payment alternative.
Wear this: Jeans & T-shirt & cap (driver), short dress (customer)
Accessories: Car
Long-distance relationship
Pretend you are having a long-distance relationship and want to sext to get off. 
Go to different rooms and set up your camera so the other person can see your entire body. Be in a comfy position with candles lit. Use headphones, so you only hear your partner via the phone. 
Then, have a video call, masturbate together, and dirty talk while doing so. 
Accessories: Candles
The hitchhiker waits on the side of the road until a car finally stops, to give them a lift. (Only put up the sign when you see your partner's car. Otherwise, a different driver might stop for you) 
But there is a catch, they want sex as payment. They drive to a nearby parking lot to settle the payment. 
Wear this: Shorts & T-shirt & backpack (hitchhiker)
Accessories: Sign with city name
Pretend your partner is your ex from years ago. You both moved to a different city, and you had to split. However, there was never bad blood between you, and the sex was amazing. 
She is visiting your city, and you decide to meet her at the central train station. The sexual chemistry is back in a millisecond. You can't wait to get home and undress each other. Maybe even fool around on the taxi drive home or make out in the metro. 
Wear this: Jeans & Hoodie (guys), dress (ladies)
Accessories: Suitcase at the central train station
Pretend the world is going under, and this is your last night together. Darken your apartment, and watch a zombie apocalypse movie to get into the mood. 
Have extended foreplay, followed by even longer sex and multiple rounds. Tell each other how much you love them and make your last sex worth it. 
Wear this: You could wear a zombie costume if one of you turns into a zombie. But you might have to tie your zombie to the bed 😉
Accessories: Ropes
Dance teacher and student
During dancing lessons, the student is trying to seduce their teacher by moving their hands to more inappropriate regions of their body until they are grinding against each other and making out. 
Wear this: Cute dress or sportswear (ladies), shirt & dress shoes (guys)
The pool boy is cleaning the pool (the balcony or garden is fine too). The rich owner of the house is lying on her sunbed while watching the half-naked pool boy do his work. 
She orders him over while taking off her bathing suit and watches him gasp. Then, she tells him to apply sunscreen from top to bottom.
Wear this: Swim trunks (pool boy), bikini or bathing suit (rich owner) 
Real estate agent and potential client
The real estate agent shows their potential client the property at hand. Knowing the client is interested in the property, they try to push the price slightly. 
Letting them know the property is already reserved for another buyer. The client is shocked. Realizing they cannot afford to pay more, the client offers to bribe the agent with sex for a sales guarantee. 
Wear this: Chic suit (guys), suit or office dress (ladies)
Accessories: Clipboard for the agent 
The attorney and client are sitting together at a table at the firm. The client has to stand trial for starting a bar fight. 
They are talking about their defense strategy when the attorney confesses she has always had a thing for bad boys. Not wasting any time, he pulls her chair close and makes out with her. 
Wear this: Jeans & leather jacket (bad boy), suit or shirt & office skirt (attorney)
Accessories: Some papers to go through at the beginning of the scenario
Bad boy and innocent girl
The Bad Boy is trying to seduce an innocent virgin girl. One night he texts her to sneak out. Just minutes later, he arrives with his motorcycle and picks her up. 
On the way back to his apartment, her heart starts racing. Her parents were right; this relationship probably was a mistake. Blinded by his good looks and confidence, she pushes those thoughts away. While watching a movie, she decides she is ready, ready to lose her virginity. 
Wear this: Jeans & leather jacket (bad boy), skirt and a white top (innocent girl)
Accessories: Motorcycle or electric moped (could lend one)
A young author attempts to write a romantic novel but realizes she hasn't got the dating experience to write an authentic story. She sets up a fake date with one of her guy friends to gain more experience. 
Make up new personas (names, jobs) for this roleplay to tell each other on the dinner date. Partner 1 is experienced at dating, while partner 2 is not. Partner 2 could act nervous and shy, while partner 1 could act confident and extroverted.