Gay Roleplay Scenarios That Will Turn You Into Animals
By Massimo Jenkins – Aug 08, 2023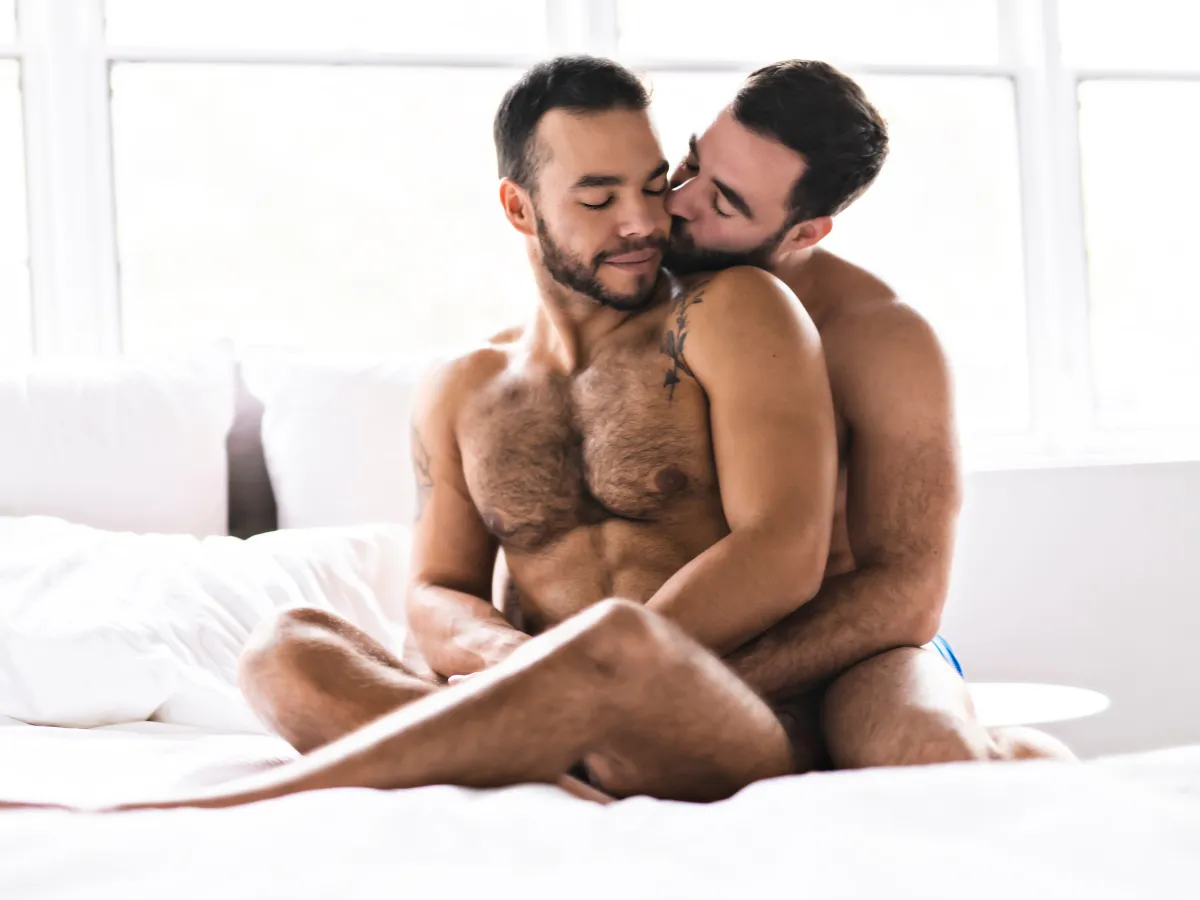 Not surprisingly gay couples have more sex than straight and lesbian couples. But a higher sex frequency also means that sex can get boring faster. To keep up the level of excitement and fun one must try new things, toys, or fetishes. One fetish every couple should try is gay role playing. It's amazing because it has so much versatility, you get to put on costumes, take on a new character, dominate your partner or be the submissive in the scenario.
2) Gay Role Playing Ideas
From the classic gay roleplays you've seen in porn to those you've never heard of before, we've got you covered. You will find plenty of scenarios you and your partner can try.
The stripper arrives in a sexy police costume (alternatively firefighter or soldier) and was sent as a birthday present. He gives the birthday boy a hot striptease with plenty of touching and grinding. Lucky for him it's the last shift of the night and the stripper offers to stay longer to provide the premium package. 
Wear this: Police, firefighter, or soldier costume
Accessories: Chair 
You are at the tattoo studio with your ass in the air while the new hot guy is inking your butt. Suddenly you feel him spread your cheeks and something wet starts to massage your backdoor. 
Accessories: Use a skin-friendly pen to simulate a tattoo
The big brother is visiting from another state and has to share a bed with his little brother. During the night the little brother wakes up to his older brother grinding against him and touching him through his boxers.
Wear this: Boxers or Pajamas
Partner 1 picks up Partner 2 at a public place (metro, bar, clothing store, supermarket) and introduces himself with a made-up name. Have some small talk before you start making out. One of you will then suggest getting "out of here", but remember – you are strangers. 
Tip: Renting a hotel adds to the whole "stranger" vibe 
Painter and model go for coffee to first get to know each other. When comfortable they go to the painter's apartment and begin with the nude portrait. After little time the painter notices the model's erection and dripping signs of arousal.
The team talent is already on the way home when he receives a text from his coach "I got to speak to you. Come back and meet me at the office". He offers him the position of a captain if he does him a little naughty favor. 
Wear this: Football player costume (talent); tracksuit & trainers (coach)
After another exhausting day in the field, the captain asks the new guy to help him get out of uniform as he was slightly injured during a rescue mission. He undresses him and helps him to the showers where things get out of hand quickly when the newbie helps soap up the captain. 
Wear this: Sexy firefighter costume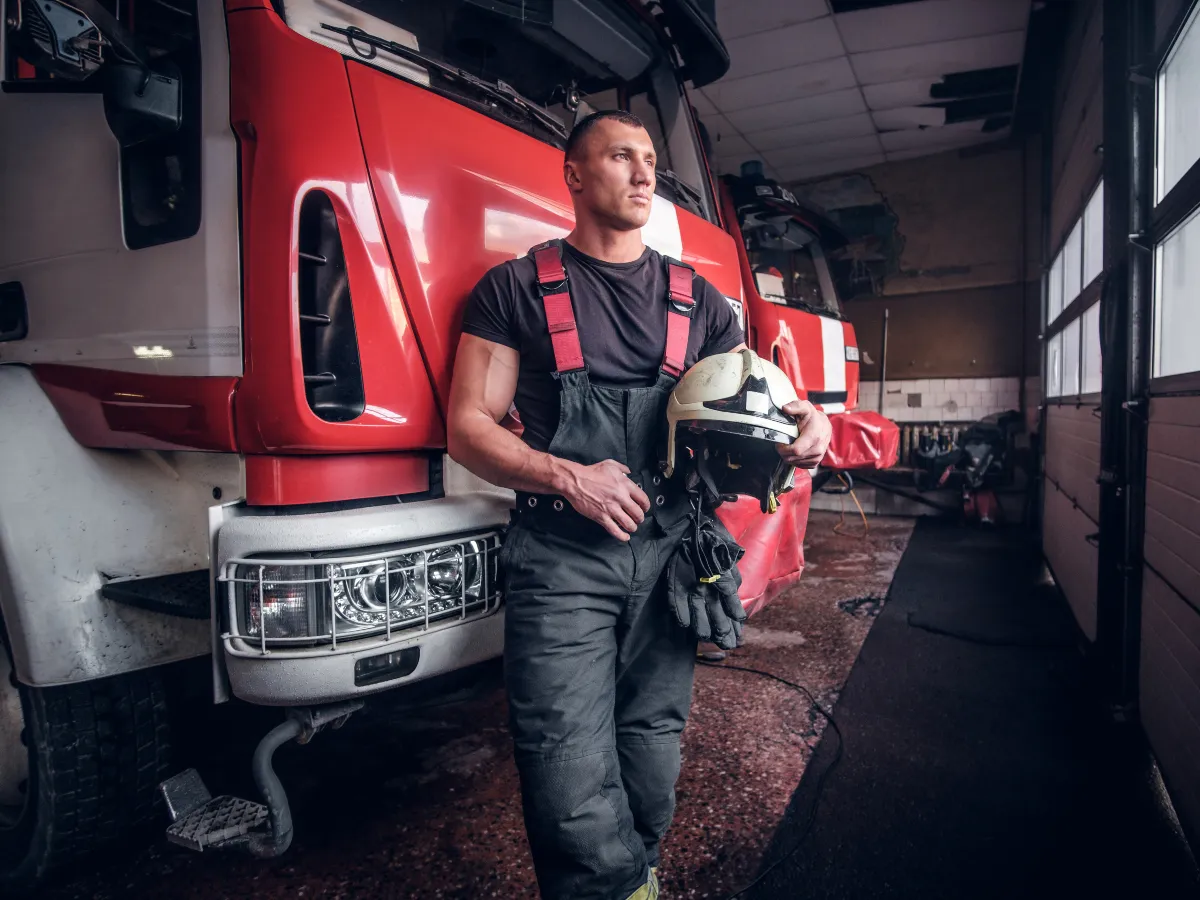 When the homeowner gets back from work he sees the young gardener shirtless and covered in sweat in the backyard. He gets him a glass of water and can't stop himself from touching the young stud's muscles while he's emptying his glass of water. The homeowner invites him in for a joint shower to get rid of the sweat. 
Wear this: Shorts & tank top (gardener), suit (homeowner)
As always the bully picks on the nerd from science class, pushing him around, throwing his backpack to the floor, taking his food, and ripping up his textbooks. But this time he forces him to come home and do his homework; little does the nerd know that the bully has a secret agenda. Once at home he ties him to his bed and uses him for his pleasure. 
Wear this: Shirt, glasses & chino (nerd), Jeans, and leather jacket (bully)
Accessories: Backback with textbook & food
The rich homeowner is lying in the sun and enjoying his day off while he is watching his newly hired pool boy clean the water surface. He calls him over and tells him "Let me help you apply some sunscreen, so your pale skin doesn't burn". They apply sunscreen on each other's bodies and things get handsy pretty quickly. To accelerate things the owner might pull down his pants and let the pool boy apply sunscreen to all parts of his body. 
Wear this: Swimming trunks & flip flops 
Accessories: Use moisturizer instead of sunscreen to avoid sunscreen getting near your cocks
When a particular rookie is lacking behind during training the instructor orders him to stay after the evening session. The instructor forces the rookie to do extra pushups, situps, and chin-ups to bring him to the limit, but he seems to lack potential. Desperate to not get kicked out of the unit the rookie goes down on the instructor to earn his favor. 
Wear this: Military costume
The new inmate gets woken up in the middle of the night. His cellmate tied his hands to the bed and is ripping off his clothes. He struggles against him but he has no chance, his cellmate is clearly stronger. (Make sure to choose a safeword and always ensure consent)
Accessories: Bondage rope
Alpha puppy and beta puppy differs from the latter since no handler is involved. Both partners get to play puppies while one is dominant and the other submissive. The dominant gets to eat and drink first, chooses the activity, and decides when to breed. Communication is only allowed through growling and the use of paws. 
Wear this: Mask, harness & tail butt plug
Friends Stranded On An Island
You have been stranded on an island without food or cell service. With no help or hope in reach, you begin to fuck each other at the campfire while the stars are out. To simulate this go camping in the wild.
This gay roleplay scenario can be acted out in a group or between two partners, the plot is the same. The newbie forgot something in the locker room and goes back to get it. But when he arrives he catches a couple of his teammates having an orgy. Since this has to stay a secret he gets the choice to either join in or get beaten up. (When played between two partners, the newbie would catch the team captain masturbating to gay porn).
It's late at night when the step-dad comes home from work. First thing he does is take a long and hot shower, but forgets to close the door. The step-son wakes up and silently sneaks out of bed to see where the noises are coming from. He discovers his step-dad in the shower and starts to masturbate while secretly watching him. Not long after the step-dad catches him lurking and pulls him into the shower.
The hot neighbor's son offered to wash your car to make some money for college. When he sees you spying on him from behind the window, he takes off his shirt and gives you an extra wild and wet show. When you join him to inspect the car he "accidentally" sprays some water on you and gets you all wet. To start things off, you might want to invite him in for a shower.
You catch your partner trying on women's clothes. He gets all embarrassed but you couldn't give less of a shit and even encourage him to give you a fashion show. Have him show you a couple of outfits. Then when he puts on the skirt (agree on this beforehand) you pull him close to you and bend him over whatever furniture piece is close to you. 
Wear this: Dresses & skirts (crossdresser)
Perfect for those who are into making a homemade tape. Since we want this to be authentic, you should start with an interview. The porn star then undresses himself and fucks the casting director. 
Accessories: Kamera & tripod 
It's no surprise that prison food sucks. Which is why the new inmate attempts to bribe the prison guard into giving him food from the outside world. But the prison guard wants an upfront deposit in the form of a blowjob and a balance payment via sex after he delivered the food. Use handcuffs, ropes, and food delivery to simulate this gay roleplay. 
Wear this: Joggers and tank top (inmate), uniform (guard) 
Accessories: Handcuffs, bondage ropes, food delivery app
After rescuing a man from his burning car the brave firefighter gives him a lift home. The man invites him into his house and drops to his knees to give him a very special thank you. 
Wear this: Firefighter costume
When the priest hears of the sins the young man had committed he refuses to forgive him unless he undergoes physical punishment. This could be spanking, flogging, orgasm denial, bondage, or humiliation. Only grant your partner the orgasm once his sins have been forgiven. 
Accessories: Flogger, cane, bondage rope
Book yourself a hotel night and maybe even a spar treatment to really create that "newlywed" vibe. Create a romantic environment with candles and music while you engage in every sinful activity on the menu, just as newlyweds would do.
Another great group gay roleplay. But you can also make this one work in a couple. The scenario starts out by playing pool or ping-pong while shit-talking your mouths off. At some point, one frat boy "accidentally" puts on a porno on the big screen. Group masturbation could be an easy way to get things going.
I'd recommend playing this during the Christmas season. Santa catches you sneaking into the living room and looking at the presents under the Christmas tree. He punishes you on the spot for being such a naughty boy.
Wear this: Sexy Santa costume 
Accessories: Flogger, cane, bondage rope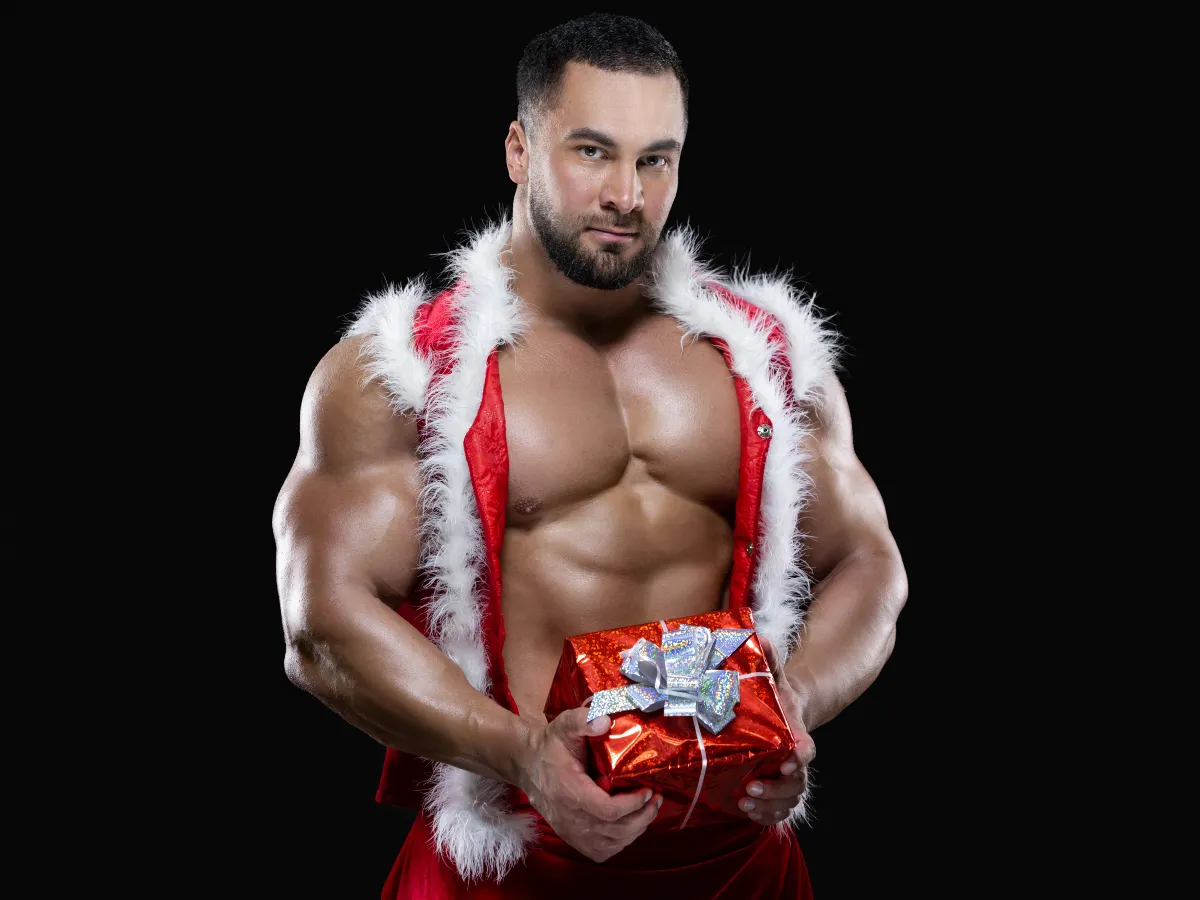 This one is perfect for groups or when there is an upcoming renovation. Have your partners help you renovate your kitchen, garage, etc. while listening to loud music, and joking around. The hard labor and heat should get you undressed and sweating pretty quickly. 
Wear this: Shorts & tank top
3) More Gay Role Playing Ideas
Our site lists so many different role playing scenarios that we've honestly lost count of the total number. Many of them are targeted toward straight couples, but some can be adapted to gay roleplay. We wanted to give you as many ideas as possible so we've listed these below. Click on the below link to be taken to that specific gay roleplay:
We hope you could find some inspiration for your next gay role playing session. If you want even more inspiration you can check out our overview plot page where we have categorized all our roleplays.